Microsoft Teams: Chat-based workspace
Microsoft Teams is a tool developped to meet collaboration requirementsand and simplify team work !
This new platform groups people, conversations, contents and all the tools needed for a simpler and quick collaboration. Using it will keep all of your team at the same page !
Microsoft Teams: what is it ?
A CENTRALISED TEAM WORKSPACE
Office 365 users can access quickly their files, contacts, tasks, conversations and tools – such as SharePoint or OneNote – on one and unique platform : Communicate in the moment and keep everyone in the know. Chat in teams, privately one-on-one or in groups. Audio and video calls are just a click away and notifications and chat history ensure everyone is kept up to date. Access Microsoft Teams on any device with confidence knowing it's been built with enterprise-level security from Office 365.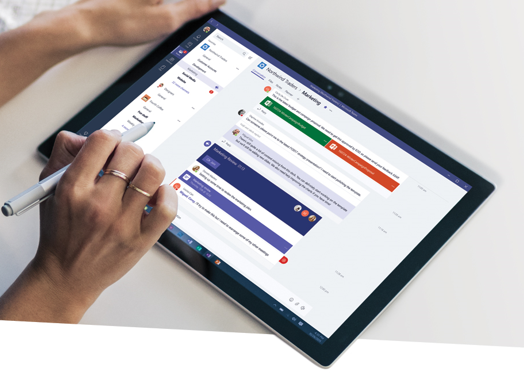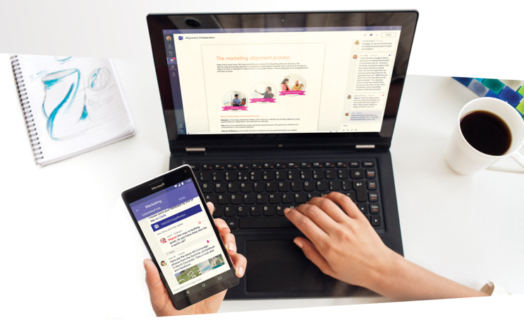 You can communicate in real time via the chatbox or calling, find your data thanks to the archive system, share your files, create a calendar for the team and notes – all in real time.
Give your team access to the information they need, right in Office 365. Chat, content and tools are all in the team workspace. SharePoint, OneNote and Skype for Business are built in and you can open Office and other documents right in the app.
Tailor your workspace to include the content and capabilities your team needs every day.
Tabs and Connectors provide quick access to frequently used documents, websites and 3rd party apps such as Trello, GitHub and Asana.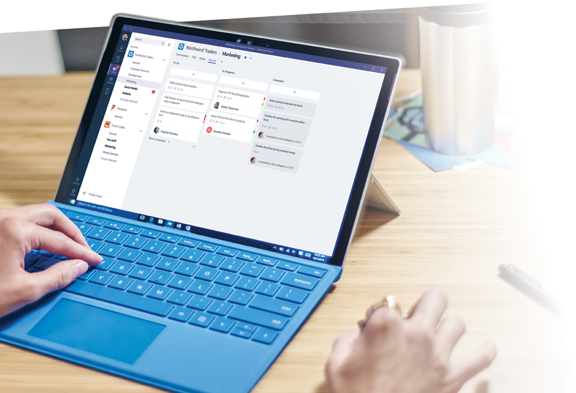 Microsoft Teams: What are the advantages?
Microsoft Teams will help you work smarter, wherever you are and on any device!
3T - Your Microsoft Teams Partner
3T, Microsoft Gold Partner, accompanies you throughout the process of adopting Office 365 tools, whether to advise you on the choice of the best subscription for your needs, to help you in your transformation or to teach you how to use them. productivity tools in your everyday life.
Want to get an overview of what Office 365 is? We organize free CIE workshops, in collaboration with Microsoft, to offer you the opportunity to test and discover Office 365. Do not hesitate to contact us!
This post is also available in: French