Microsoft StaffHub : Application for field employees
Microsoft StaffHub is a new Office 365 App that can enable the manager to organise easily and quickly his staff planning and to communicate with his team.
Employees and managers can access it from everywhere with their smartphone and share contents with the member of the teams.
Microsoft StaffHub : What is it?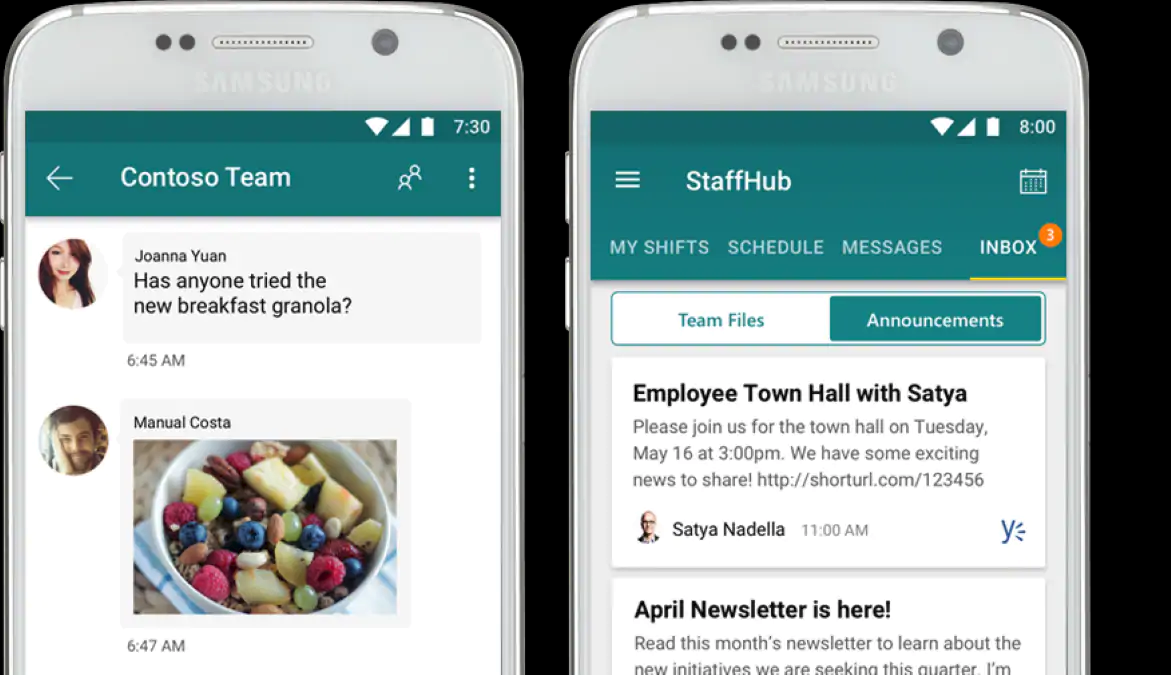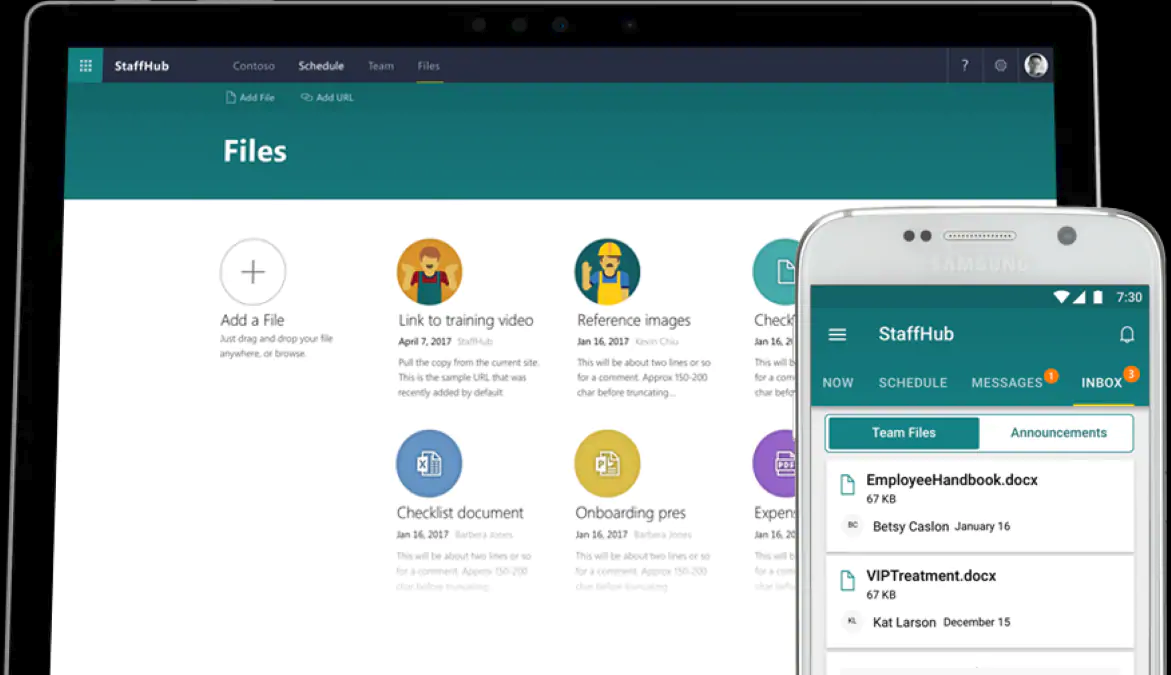 Microsoft StaffHub : What are the advantages?
Users can access their professionnal planning and tools to manage it. Whether you are at the office, on the road for work or at home, you can find all the information you need on StaffHub app.

Schedule & task management
Easily create and manage schedules on the go, and stay informed when changes are made. Quickly assign and complete tasks to address customer and business needs in the moment.

Communication & community
Create spaces for meaningful conversation where workers can share ideas, learn from one another, and gain insight into larger, organizational initiatives.

Training & onboarding
Deliver employee resources and training content that workers need to gain the skills and confidence they need to do their best work.

Identity & access management
Quickly create and assign a digital identity with just a phone number. Easily add and remove team members in the application and maintain the enterprise security and IT management control that you expect with Office 365.
3T - Your Microsoft StaffHub Partner
3T, Microsoft partner, accompanies you throughout the adoption process of Microsoft 365 Business, whether to advise you on the choice of options available to your needs, help you in your transformation or teach you how to use the features software in your daily life.
This post is also available in: French