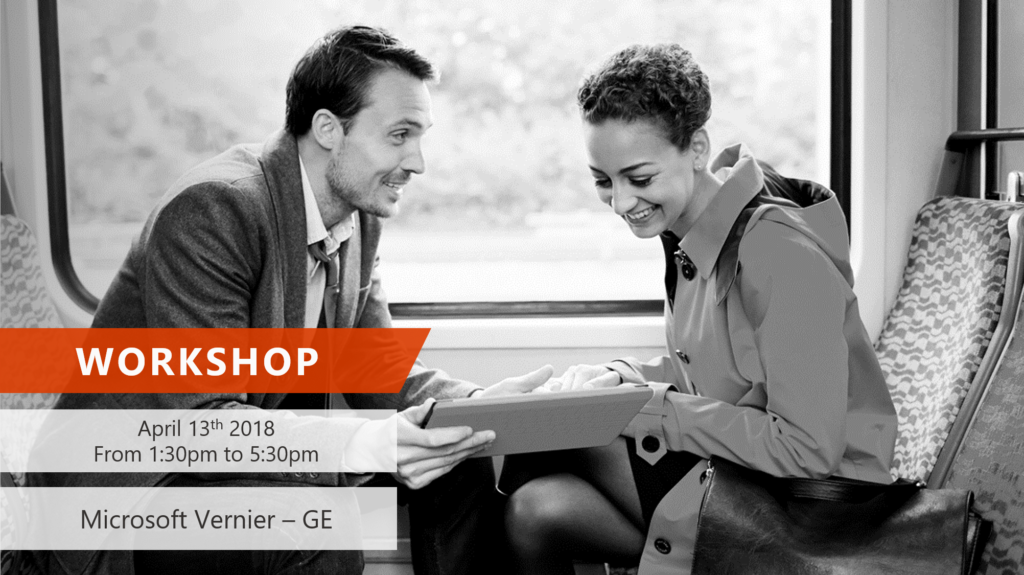 In this completely free workshop you will have a unique immersion experience: testing Microsoft devices and discovering Office 365 productivity solutions – accompanied by a Microsoft specialist.
Discover Microsoft 365, a complete and intelligent solution that combines the best of Microsoft: Office 365, Windows 10 and Enterprise Mobility & Security. Test the productivity and security tools of the new Microsoft 365 suite through a Customer Immersion Experience (CIE) workshop for business leaders and decision-makers (CEO, CFO, COO).
With demonstrations, you'll see how to protect, detect, and respond to alerts at all levels: identities, applications, devices, data, and infrastructure. Test scenarios of your daily life and imagine the solutions allowing your employees to work together in a secure way.
The new data protection regulation (GDPR) will also be one of the themes of this session. Security does not exist if it is not end-to-end!

For more information, click here.